Russia Today
'What an achievement': Premier League legend's MMA son who was born without a right arm wins Muay Thai title with knockout (VIDEO)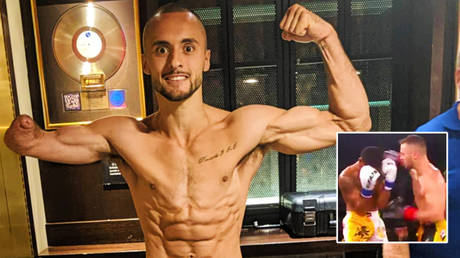 Muay Thai fighter Jake Peacock, who was born without a right arm and is the son of former Chelsea and Newcastle favorite Gavin, has captured his first MMA title after flooring his opponent twice in Kansas in his latest scrap.
'Man down at Augusta': Billy Horschel has golf fans in hysterics as he SLIPS on the course during dramatic 13th hole (VIDEO)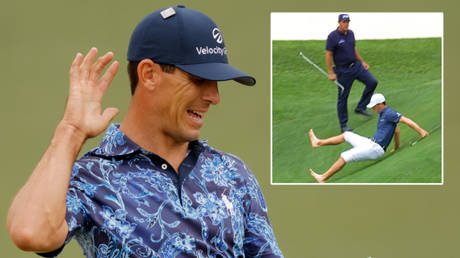 American golfer BIll Horschel won't soon forget the 13th hole at Augusta during Saturday's action at the Masters after being caught on camera uttering an expletive shortly before SLIPPING down a hill in a bizarre series of events.
Black US soldier sues police after being pepper-sprayed, held at gunpoint during traffic stop as VIDEO of incident sparks outrage
Two Virginia police officers are being sued by a US Army lieutenant after they were caught on film seemingly threatening and pepper-spraying the black man during a traffic stop after he repeatedly refused to exit his vehicle.
'Selling out democracy'? Activists call for boycott of Toyota for supporting 'sedition' after donation to Republicans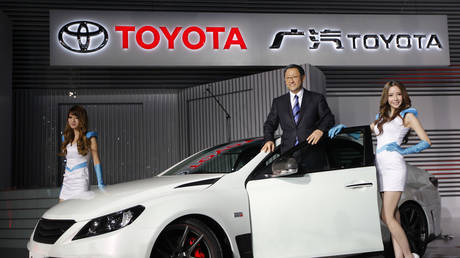 Car manufacturer Toyota is facing calls for a boycott over a donation to a Republican lawmaker who contested the results of the 2020 presidential election.
Only the VACCINATED will be saved? Confusion after St. Vincent PM says only those with Covid jab can flee VOLCANO on cruise ships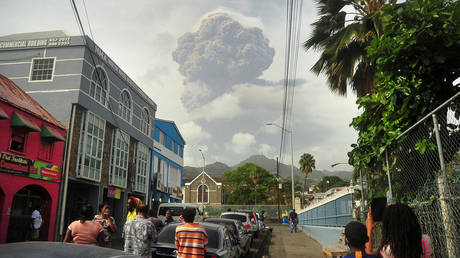 As a volcanic eruption cast a pall of ash over the Caribbean island of St. Vincent, tens of thousands fled – but eyebrows were raised after the island nation's PM said they weren't going anywhere without a Covid shot.
Back into quarantine? German govt plans new harsh Covid-19 restrictions in draft law – reports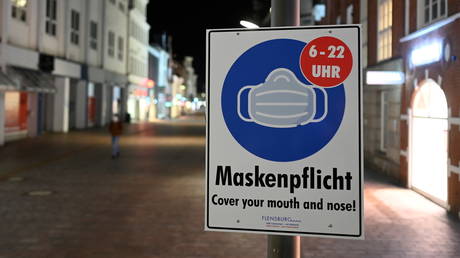 Night-time curfews, sweeping business closures and severe limits on public gatherings are all part of the German government's new bill aimed at "standardizing" Covid-19 measures to stop the third wave, German media report.
WATCH: As anti-lockdown protests grow, Dutch 'POLICE FOR FREEDOM' group holds march against Covid restrictions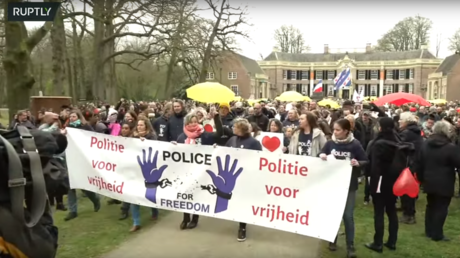 Hundreds of people marched in Utrecht, the Netherlands on Saturday to protest against enduring anti-coronavirus restrictions. The march was organized by a group of former police officers and soldiers, dubbed 'Police for Freedom'.
CRISPR-on, CRISPR-off: New game-changing gene editing technique is entirely reversible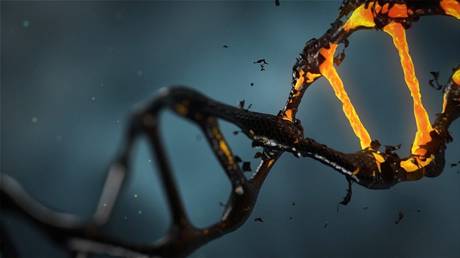 US researchers have unveiled a significant upgrade to the CRISPR gene editing system, which, unlike its predecessor, can target specific genes with high precision and make completely reversible changes.
Lampard hails 'incredible time' despite being axed by Roman Abramovich at Chelsea and admits snubbing 'not quite right' job offers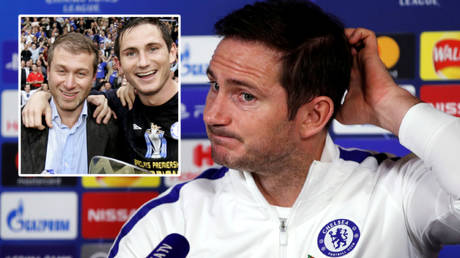 Former Chelsea manager Frank Lampard says there are no hard feeling between him and Roman Abramovich after he was sacked by the London club in January, while admitting he has also been in heavy demand from a string of new clubs.
Tensions high ahead of #WhiteLivesMatter rally in California: KKK and BLM expected to show up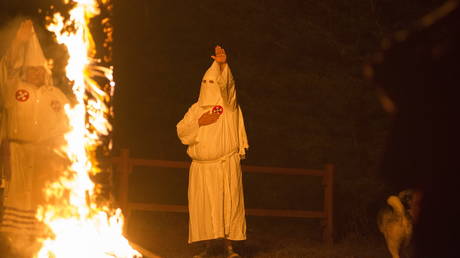 Police are gearing up for trouble in Huntington Beach, California, ahead of a 'White Lives Matter' rally. Ku Klux Klan fliers have been spotted in the area, and Black Lives Matter activists are planning a counter-protest.
'Vaccinated queen': Tennis ace Bouchard says jabs will 'get us back to real life', likens treatment to a Willy Wonka golden ticket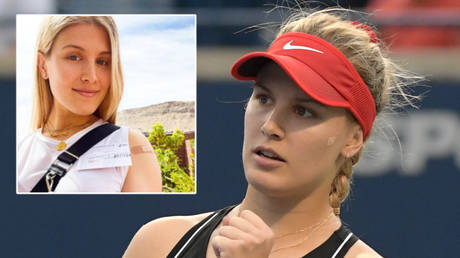 Tennis favorite Genie Bouchard has proudly displayed the medical evidence of her Covid-19 jab, likening her appointment to winning a golden ticket while being hailed as a "vaccinated queen" by former US Open champ Sloane Stephens.
Spare time corner
Deprecated
: iconv_set_encoding(): Use of iconv.internal_encoding is deprecated in
/home/u546278618/domains/saintgregoryschurch.co.uk/library/Zend/Validate/Hostname.php
on line
553
Deprecated
: iconv_set_encoding(): Use of iconv.internal_encoding is deprecated in
/home/u546278618/domains/saintgregoryschurch.co.uk/library/Zend/Validate/Hostname.php
on line
649
Deprecated
: iconv_set_encoding(): Use of iconv.internal_encoding is deprecated in
/home/u546278618/domains/saintgregoryschurch.co.uk/library/Zend/Validate/Hostname.php
on line
553
Deprecated
: iconv_set_encoding(): Use of iconv.internal_encoding is deprecated in
/home/u546278618/domains/saintgregoryschurch.co.uk/library/Zend/Validate/Hostname.php
on line
649
Deprecated
: iconv_set_encoding(): Use of iconv.internal_encoding is deprecated in
/home/u546278618/domains/saintgregoryschurch.co.uk/library/Zend/Validate/Hostname.php
on line
553
Deprecated
: iconv_set_encoding(): Use of iconv.internal_encoding is deprecated in
/home/u546278618/domains/saintgregoryschurch.co.uk/library/Zend/Validate/Hostname.php
on line
649